Schult Patriot Roosevelt
Do you need a home with a flexible room, that you can tailor to your needs? The Schult Patriot Roosevelt may be the perfect home for you!
Floor Plans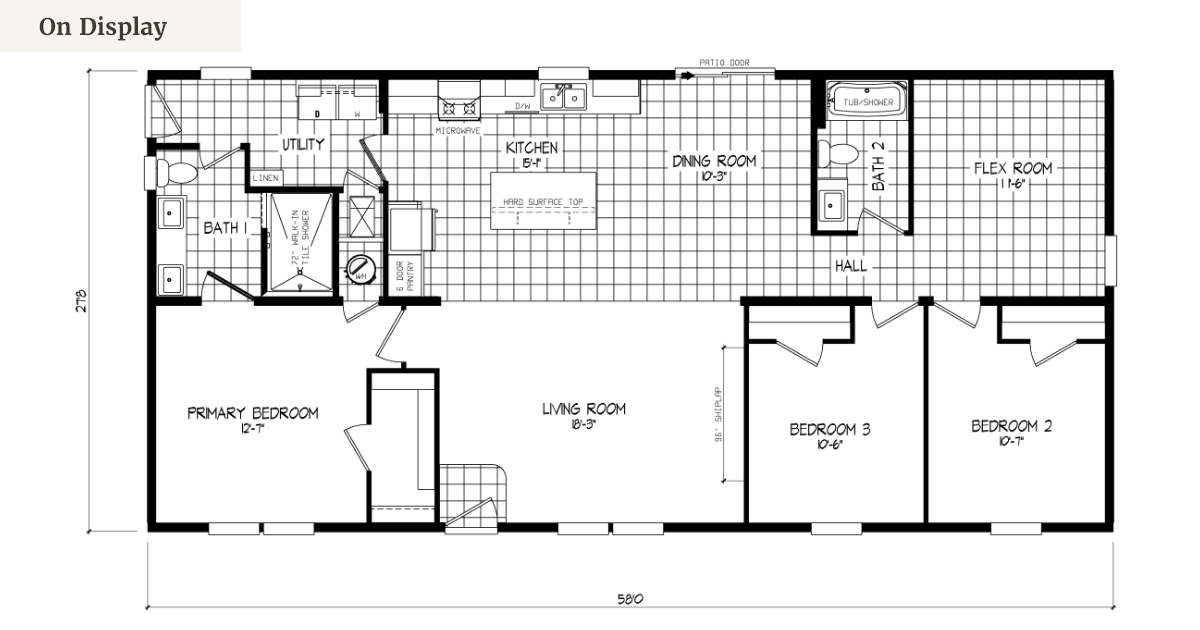 Discover the potential in the beautiful Schult Patriot Roosevelt! This 3-bedroom, 2-bathroom home offers a flexible multi-purpose room, that you can tailor to your needs.
With a unique flex room, the possibilities are endless in the Schult Patriot Roosevelt for how you want to use your space. Within this 1,604 sq. ft. home, you will get a spacious room that you can change to fit your needs as well as optimal living space for the whole family to enjoy. The flex room can serve as added storage, a versatile office space, or maybe even a playroom for your kids. If you seek additional customizable space, this home is an excellent fit. With an inviting open kitchen and dining area, a naturally lit living room, a spacious utility room, and two bathrooms — this home truly stands out. Explore the potential of this must-see home!
This Schult Patriot Collection home can be built as the perfect manufactured home for you!
Based out of Redwood Falls, Minnesota, the Schult company has a great reputation for high-quality manufactured homes. With these homes, you can be sure you're getting a good quality home that they can trust. The Schult Patriot Roosevelt is perfect for someone looking for a flex room in their home, that they can adjust to fit their needs. Excelsior Homes West, Inc. wants to help you find the perfect home to fit all your housing needs. Have questions about this Schult Patriot Collection home or thinking this could be the perfect home for you? Contact us today to learn more or visit us in Hutchinson, Minnesota.
Home Details
---
Manufacturer: Schult Homes
Model Name: Patriot
Model Number: Roosevelt
Dimensions: 58' x 27.8'
Floorplan: Rambler
NOTE: Due to continuous product development and improvements, prices, specifications, and materials are subject to change without notice or obligation. Square footage and other dimensions are approximate and do not guarantee the final look or construction of the home. Exterior images may be artist renderings and are not intended to be an accurate representation of the home. Renderings, photos, and floor plans may be shown with optional features or third-party additions. Final details are confirmed during the ordering process.
Interested in this home by Schult? Get in touch with us!
"*" indicates required fields